A Capirotada is a Mexican grandmother's culinary equivalent of a warm hug during Lent, which is mostly known for abstaining from such pleasures.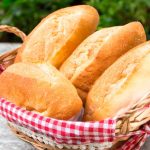 This Mexican bread pudding served over the Easter season combines crusty bolillos (like French bread), spices, fruit, nuts and aged cheese creating a savory note that balances the sweetness of the piloncillo (unrefined brown sugar) and fruit perfectly.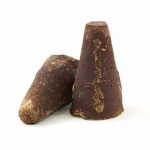 Some recipe variations even include tomatoes and onion in their Capirotada recipes! A dish that originated from the Conquest, this dessert uses humble second-chance ingredients as a symbol of humility.
Most of the traditions in Mexico have deep symbolism and the Capirotada is certainly no exception. The bread represents Christ's body broken for us, the sugar syrup is His spilled blood, the cinnamon sticks are the wooden cross and the raisins represent the nails and the melted cheese serves as the Holy Shroud.
Like most recipes that have been passed down generations in families, some of the ingredients can vary. We're treading into dangerous terrain here and every family swears "THEIR" Capirotada is "THE" Capirotada. The recipe below is no exception. Provecho!
Capirotada Recipe
(4) Stale bolillos 
½ Cup raisins
½ Cup Brandy
2 Piloncillo cones or 2 cups sugar
2 ½ Cups water
½ Cup Apple Juice
½ Cup Orange Juice
2 Cinnamon sticks
1/8 Teaspoon ground cloves
½ Teaspoon ground nutmeg
2 Teaspoons vanilla extract
1 Cup chopped pecans or almonds
½ Stick of butter
1 Tart apple, peeled, cored and diced
1 ½ Cup shredded cheddar or manchego cheese
Place the raisins in a small bowl and pour the brandy over them. Set aside for at least 20 minutes.
Preheat oven to 350 degrees F. Butter a 9×13 inch baking dish, ideally a Mexican clay cazuela pot with a lid. Layer the bread in the baking dish. Add the pecans and the cheese to the bread, mixing both in lightly. Scatter the raisins over the top, including any brandy not absorbed by the fruit.
In a small skillet, warm 2 tbsp of the butter. Add apple and saute until softened. Spoon the fruit over the raisins.
Pour the sugar into a large, heavy saucepan. Warm over medium high heat till the sugar melts and turns a deep golden brown, about 8-10 minutes. Stir occasionally to ensure even melting. Pour the water into the molten sugar, standing back from the pan to avoid the steam that will rise as the water hits the sugar. The mixture will partially solidify.
Continue cooking till liquid again, stirring occasionally. Add the apple cider, orange juice, butter, vanilla and spices to the syrup. Ladle the syrup carefully over the bread. When the preparation is complete, the syrup should be about level with the top of the bread. If any bread pieces aren't coated, push them into the syrup.
Bake for 20-25 minutes, till the syrup has absorbed and the cheese has melted into the pudding. Serve the pudding hot, topped with whipped cream if you like.